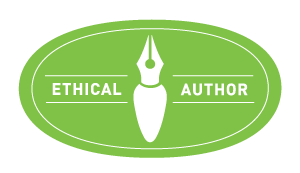 I've blogged before about my concerns around ethics and authors behaving badly.  I was really pleased to get an email from The Alliance of Independent Authors (ALLi) this afternoon detailing the launch of their latest initiative – an Ethical Author Code of Conduct.
Jane Steen has blogged about it here, so I won't repeat the message, but this is overdue and much needed in the writing community. Go ALLi! I'm behind you all the way.
For the record, I officially agree to abide by the below Code of Conduct.
For some reason the Code of Conduct jpeg is horribly unclear on my site, but this is it:
Ethical Author Code
Guiding principle: Putting the reader first
When I market my books, I put my readers first. This means that I don't engage in any practices that have the effect of misleading the readers/buyers of my books. I behave professionally online and offline when it comes to the following practices in my writing life:
Courtesy
I behave with courtesy and respect toward readers, other authors, reviewers and industry professionals such as agents and publishers. If I find myself in disagreement, I focus on issues rather than airing grievances or complaints in the press or online, or engaging in personal attacks of any kind.
Aliases
I do not hide behind an alias to boost my own sales or damage the sales or reputation of another person. If I adopt a pen name for legitimate reasons, I use it consistently and carefully.
Reviewing and Rating books
I do not review or rate my own or another author's books in any way that misleads or deceives the reader. I am transparent about my relationships with other authors when reviewing their books.
I am transparent about any reciprocal reviewing arrangements, and avoid any practices that result in the reader being deceived.
Reacting to reviews
I do not react to any book review by harassing the reviewer, getting a third party to harass the reviewer, or making any form of intrusive contact with the reviewer. If I've been the subject of a personal attack in a review, I respond in a way that is consistent with professional behaviour.
Book Promotions
I do not promote my books by making false statements about, for example, their position on bestseller lists, or consent to anyone else promoting them for me in a misleading manner.
Plagiarism
I know that plagiarism is a serious matter, and I don't intentionally try to pass off another writer's words as my own.
Financial ethics
In my business dealings as an author, I make every effort to be accurate and prompt with payments and financial calculations. If I make a financial error, I remedy it as soon as it's brought to my notice.
Responsibility
I take responsibility for how my books are sold and marketed. If I realise anyone is acting against the spirit or letter of this Code on my behalf, I will refer them to this Code and ask them to modify their behaviour.